The Federal Trade Commission isn't playing around.
Here are just a handful of actions they've taken against health supplement companies lately:
Aloe Vera Supplement Seller Barred from Making Misleading Health Claims

FTC Joins FDA in Sending Warning Letters to Companies Advertising and Selling Products

Containing Cannabidiol (CBD) Claiming to Treat Alzheimer's, Cancer, and Other Diseases

FTC Refunds Consumers Who Bought FlexiPrin Joint Pain Supplement

FTC Refunds Consumers Who Bought Deceptively Marketed and Advertised "Nobetes" Diabetes Treatment Supplement

Geniux Dietary Supplement Sellers Barred from Unsupported Cognitive Improvement Claims
You may have noticed that in each of these cases, the companies were making claims about a "disease state." 
For instance, one of the CBD companies claimed that CBD products are proven to treat autism, anorexia, bipolar disorder, post-traumatic stress disorder, schizophrenia, anxiety, depression, Alzheimer's disease, Lou Gehrig's Disease (ALS), stroke, Parkinson's disease, epilepsy, traumatic brain injuries, diabetes, Crohn's disease, psoriasis, MS, fibromyalgia, cancer, and AIDS.
Gosh, I wonder why that caught the attention of the FTC! 🙂
Here's the deal: It's illegal to advertise that a product can prevent, treat, or cure human disease without competent and reliable scientific evidence to support such claims.
Now the CBD example above is pretty extreme. But I do see a lot of copy that's less extreme, yet still non-compliant.
For example, the "claims in the testimonials" trick…
Some marketers seem to think that it's okay if a customer talks about a disease state in a testimonial.
Yeah, still a no-go.
Here's what the FTC says about that little trick:
"An overall principle is that advertisers should not make claims either through consumer or expert endorsements that would be deceptive or could not be substantiated if made directly. It is not enough that a testimonial represents the honest opinion of the endorser. Under FTC law, advertisers must also have appropriate scientific evidence to back up the underlying claim."
So what's the solution here? 
Don't advertise that your product can prevent, treat, or cure human disease without rock-solid scientific studies to support those claims.
And if well-controlled human clinical studies aren't available?
Well, then that's where your copywriter has to get creative. Or as my mentor Parris Lampropoulos likes to say, "That's why they pay us the big bucks."
However, a word of warning…
…do NOT rely on your copywriter to make sure you stay on the FTC's good side!
Here are two reasons why:
1) Your copywriter isn't an attorney.
2) The copywriter's entire job is to push the envelope. 
Even the most conscientious copywriter has to make the biggest and most exciting claims they possibly can. That's their job. The attorney's job is to make sure it's legal.
Think about it this way: Have you ever read anything written by an attorney?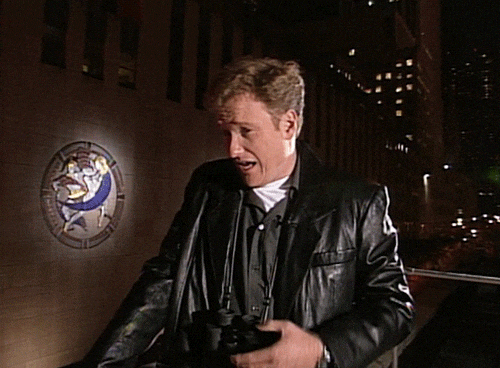 That's why you don't want your copywriter to write like an attorney.
So hire a solid copywriter. Run their copy past a legal expert. That way you'll wind up with the most exciting claims you can legally make.